Indonesia downloads data from flight recorder of crashed Sriwijaya Air jet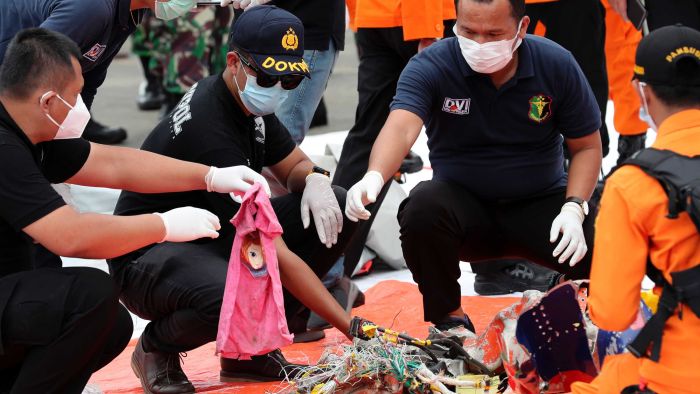 Indonesian investigators have successfully downloaded information from the flight data recorder (FDR) of the Sriwijaya Air jet that crashed into the sea last week.
The recorder "has 330 parameters and all are in good condition," the National Transportation Safety Committee (KNKT) said in a statement, referring to the available data.
Parameters is a reference to the amount of data recorded from various aircraft systems including the flight path, speed, engine power and flaps configurations.
KNKT said the FDR data confirmed that both of the plane's engines had been operating when the plane hit the water, as it had earlier stated based on the wreckage.
The maritime search for the plane's other "black box", the cockpit voice…